AGUILITAS!!!
SESSION II - Saturday, October 5, 2019
Gateway Community College * 108 N 40th St, Phoenix, AZ 85034 * IE Copper Room
8:30 am - Registration * 9:00 am to 3:30 pm - Session
REQUIRED SUPPLIES: 2-inch binder, dividers (8), notebook paper, pen/pencil
(602) 518-0612 * info@aguilayouth.org
*********************************************
Our mission is simple- we wish to create positive
change in our communities and in our world.
We have discovered through research, studies and reports, but more importantly from our own outcomes, that our mission is achievable through the development of our youth as educated, articulate, intelligent, compassionate, ethical and thoughtful leaders.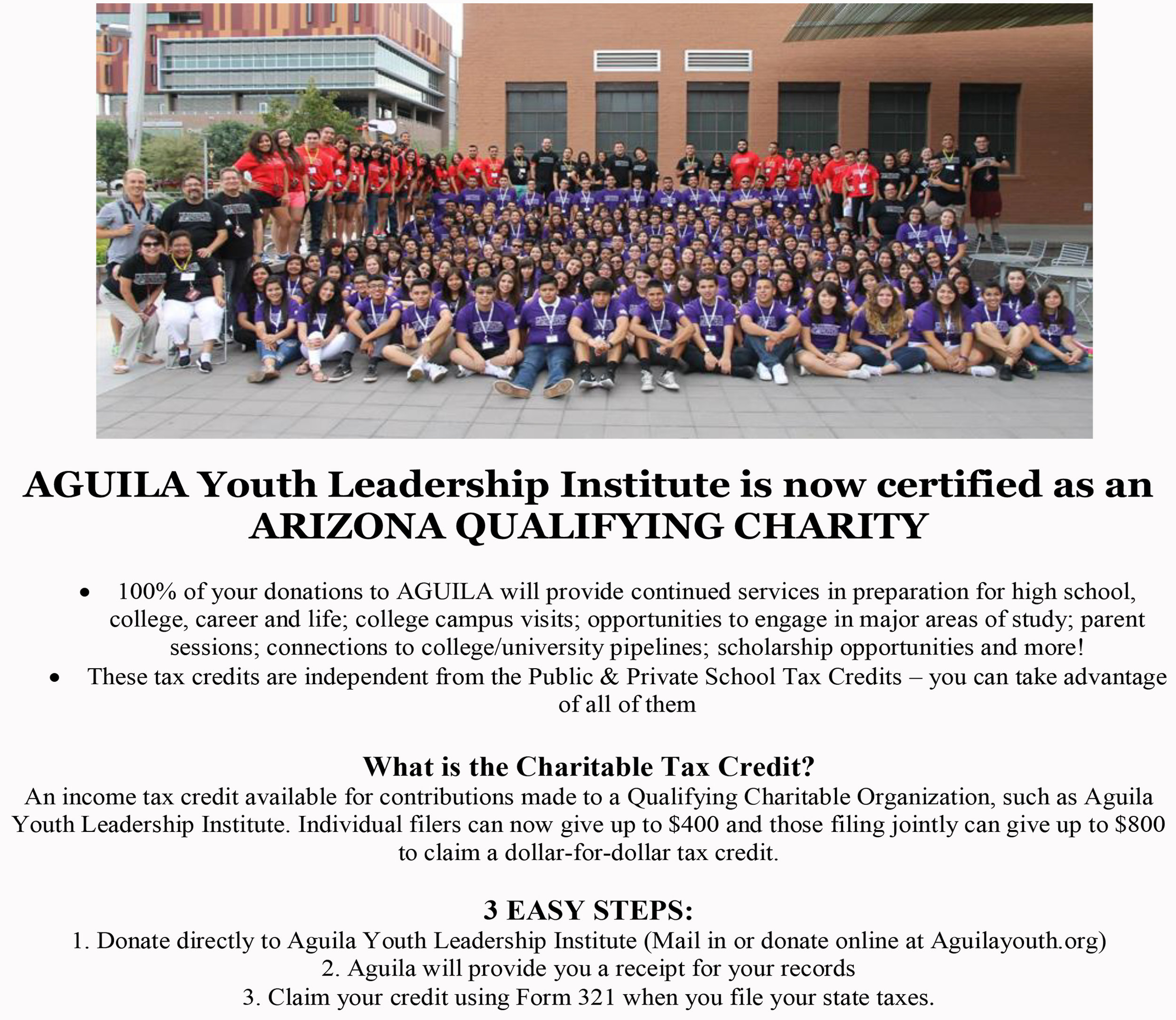 EDUCATION ADVOCATE'S LEGACY PROVIDES WINGS FOR AGUILITAS
Philippe Leyva was a young man whose commitment to service was evident in his thoughtful contribution to the development of programs for college bound youth in AGUILA. Philippe will truly be missed by his AGUILA family however his legacy lives on in the creation of ...
PHILIPPE'S HONORARY SCHOLARSHIP FUND
Your contributions to this Scholarship Fund, recognizing characteristics of service and leadership, are tax deductible and can be submitted to AGUILA by contacting info@aguilayouth.org or (602) 518-0612.
PhilippeLeyva was a young man dedicated to ensuring the success of youth who aspire to achieve a college degree. Philippe 's involvement with AGUILA stemmed from his personal connection to AGUILA'S mission to create a better world through young people seeking a college degree, with purpose. His practice of "gifting" serves as his legacy in making a differencein the lives of others . It is this legacy that friends and family have been moved to contribute in Philippe's Honorary Scholarship Fund. This scholarship will be awarded to AGUILA students who meet the following criteria:
The Application is now closed - however anyone can contribute to this scholarship at anytime.